Backstory to 1 Corinthians
Paul wrote 1 Corinthians from Ephesus probably in the Spring of 54 or 55.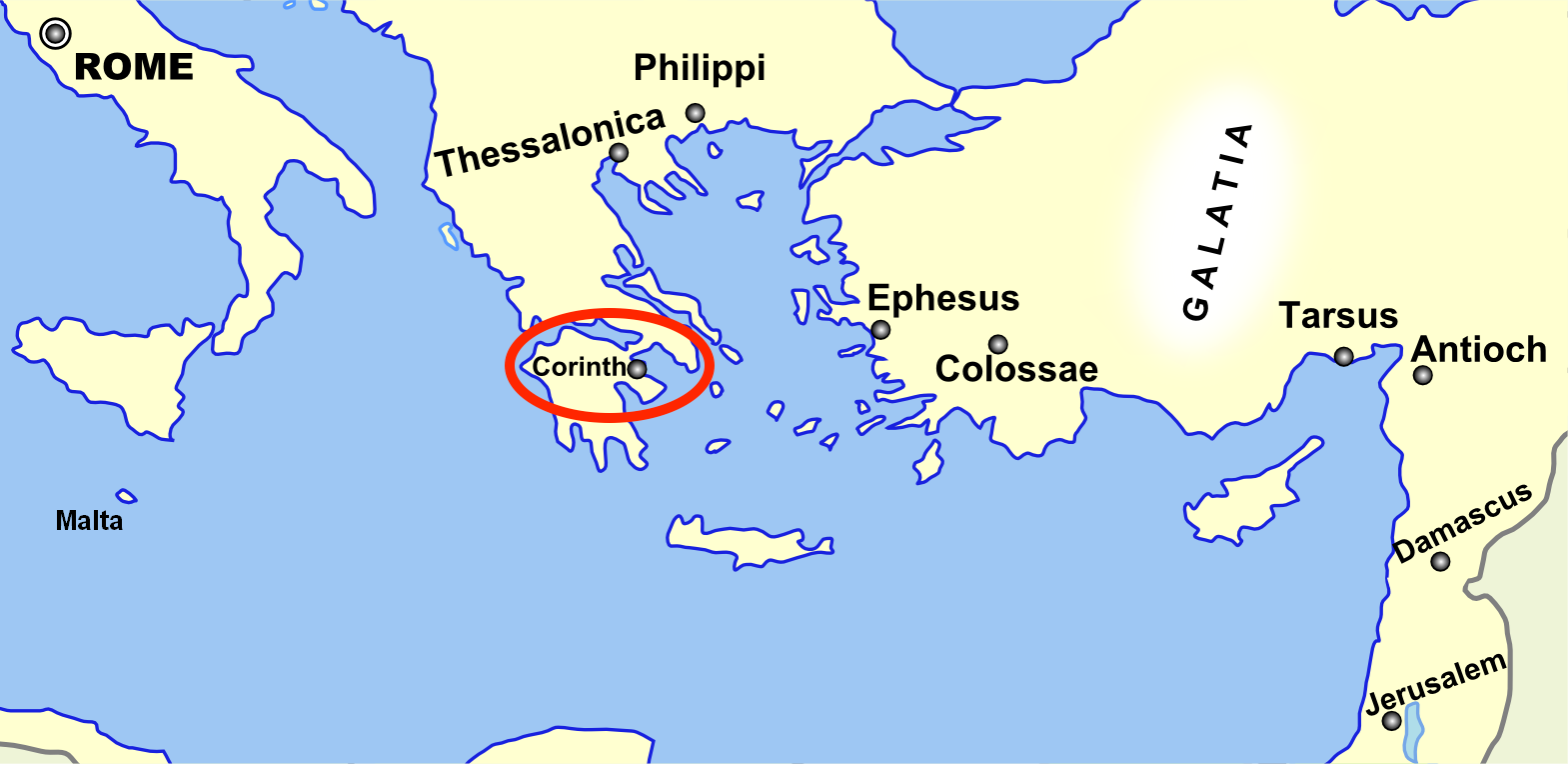 Corinth was one of the top four cities of the Roman Empire. It had been destroyed by Rome in 146 B.C., but then refounded and rebuilt beginning in 44 B.C. Its strategic location as "master of two harbors" caused it to flourish quick, and by Paul's day it was a booming city with a lot of opportunity for trade, travel, and economic growth. It hosted the bi-annual Isthmian Games that were second in prestige only to the ancient Olympic Games. As such a city, Corinth was like Los Angeles, New York City, and Las Vegas all rolled into one (as Gordon Fee describes it).
For more about the backstory to 1 Corinthians, watch this video by Bible Project: